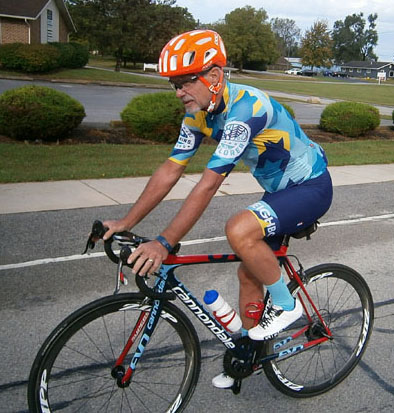 2021 Men's Division Runner-up
Mark Geiger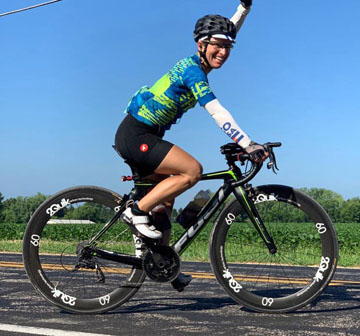 2021 Ladies' Division Runner-up Valerie Litznerski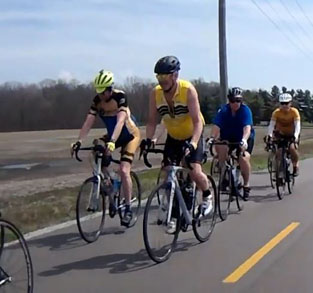 2021 Men's Division 3rd Place
Tom Loucks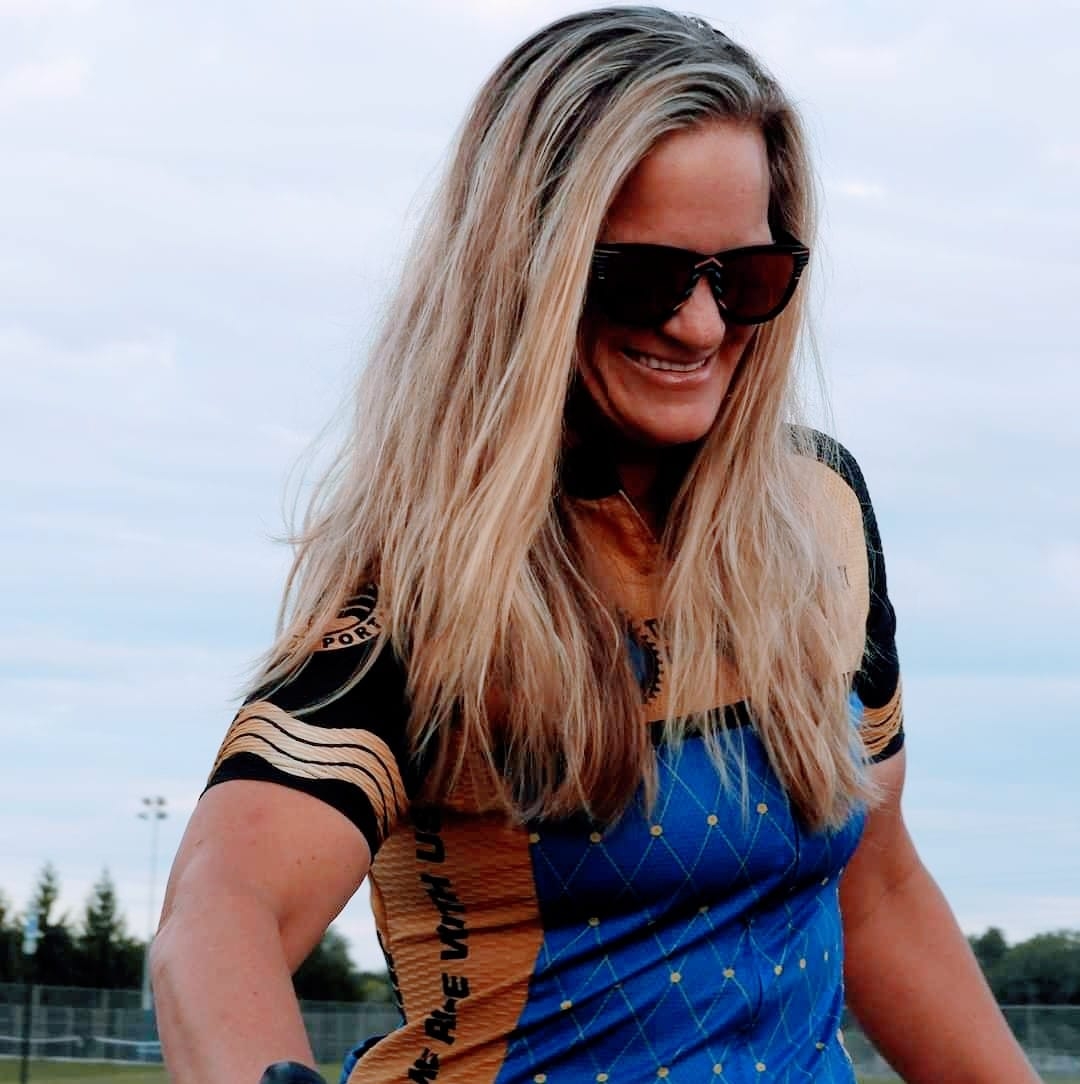 2021 Ladies' Division 3rd Place
Maureen Randall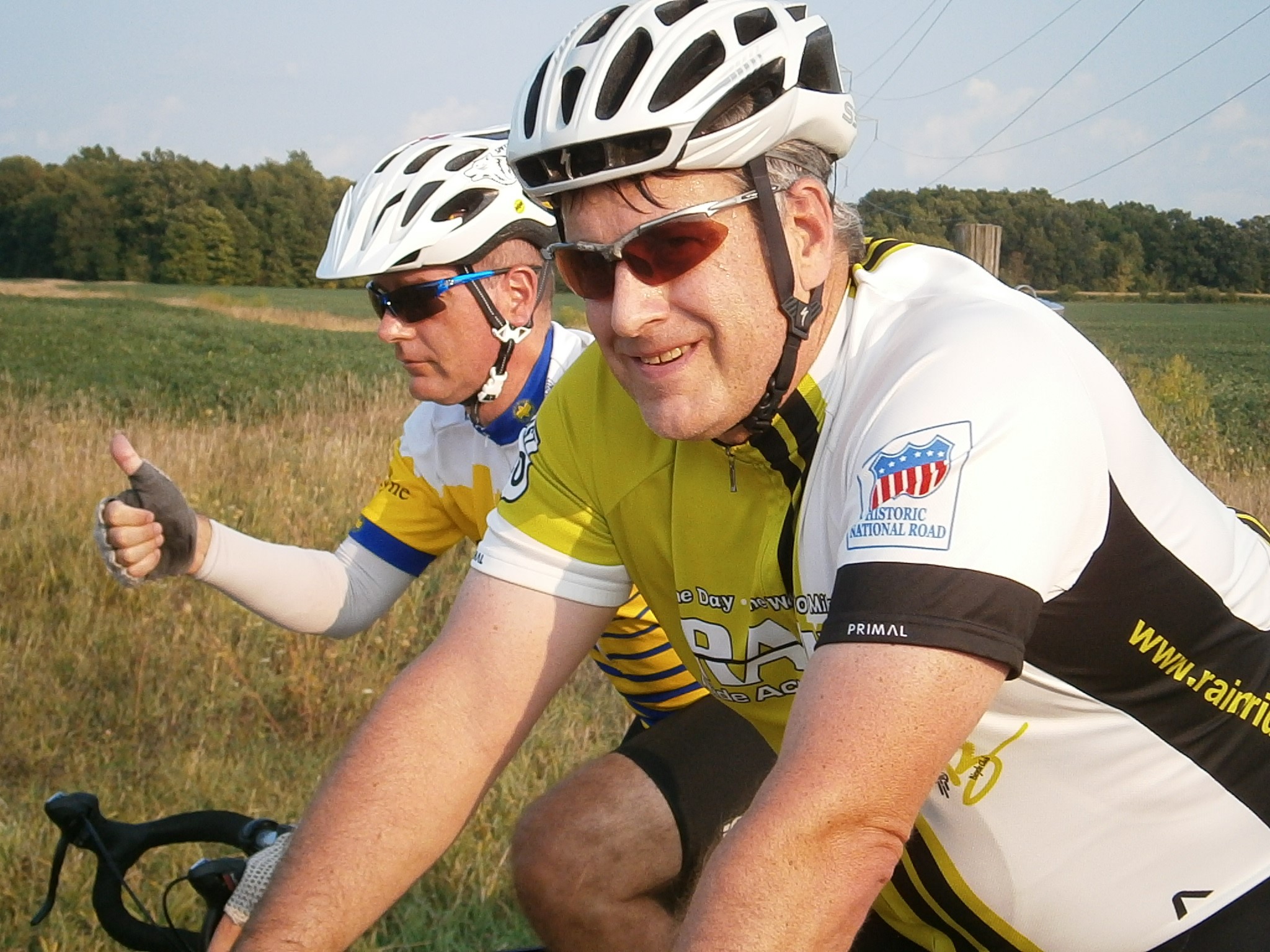 3RVS 2022 Touring Director Scott Tomsits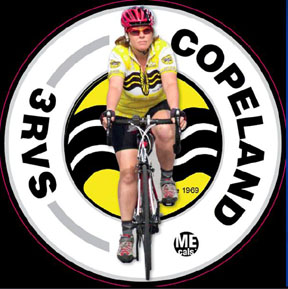 3RVS President Amy Copeland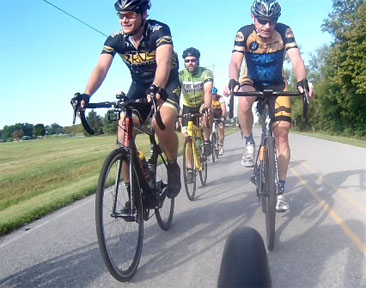 3RVS Membership Director Rick Bokern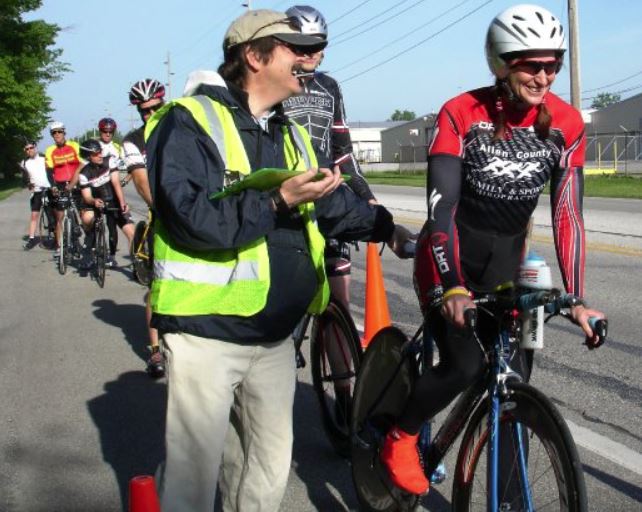 Diana Schowe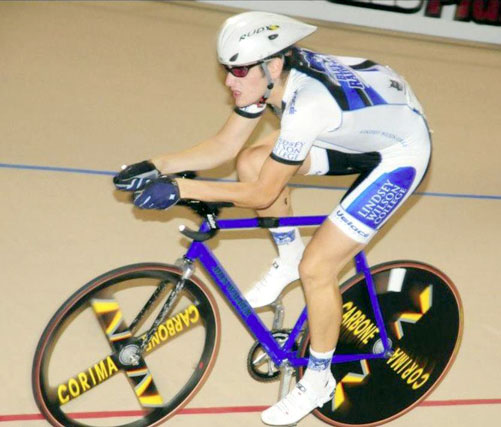 2021 Touring Director Michael Souers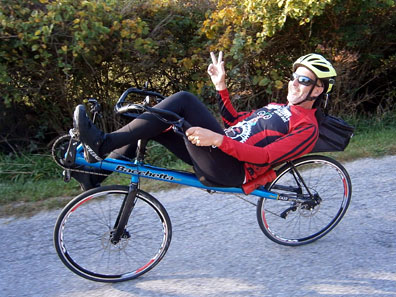 2020 3RVS Touring Director
Shane Powell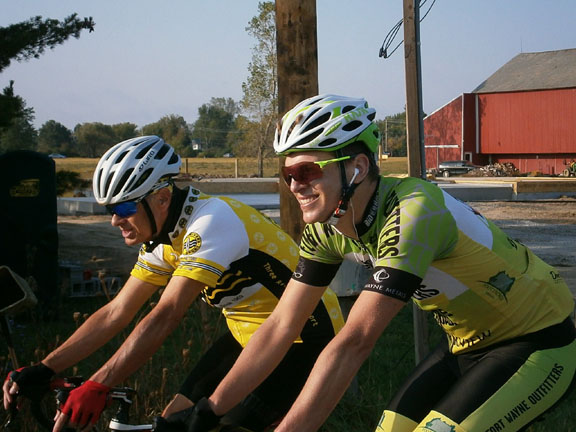 Patrick Stelte & Nathan Woods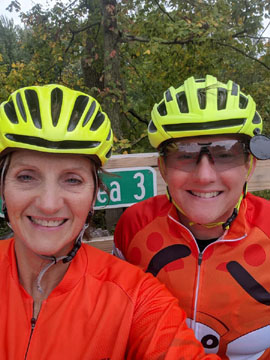 Helen Deno Best & Kelly Barnes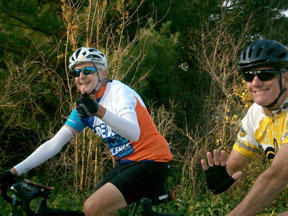 Matt Sprunger & Marty Smolinkski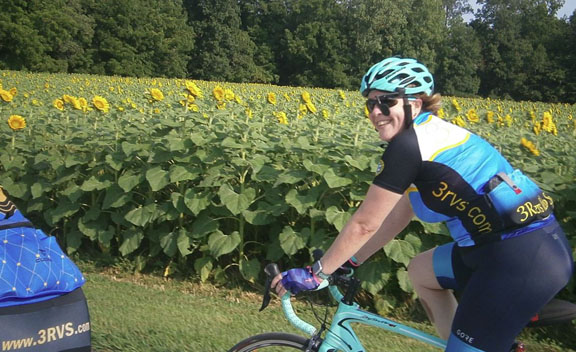 Krista Stockman

Powered by Strava
2022 Three Rivers Velo Sport Approved September Touring Challenge Rules
3RVS Members - The 9th Annual Three Rivers Velo Sport September Touring Challenge begins Thursday, September 1 and runs through Friday, September 30, 2022. Below are the official rules from Touring Director Scott Tomsits. Please read and be aware of the rules.
Awards will be presented at our annual End of Season Party to club members who join this club challenge and log their cycling distance on Strava. Awards will be presented to 3RVS members who bicycle 500, 750, 1000, or 1610 kilometers (1,000 miles) from September 1 through September 30, 2022. Members' distances for any bicycling event, either a club tour, race, off road, riding by yourself, or smart trainer program such as Zwift are accepted as long as the ride is transferred to Strava showing details of the ride, such as distance, time, and a map of the course ridden.
Class 1 and Class 3 E-bikes (no throttle) are eligible for distance medals, but not for podium positions. Class 2 E-bikes, with throttle power are not permitted and any distance ridden on such bike will not be counted for this event. No manual entries will be accepted unless your recording device fails during your ride, in which case you may enter your lost miles as a manual entry along with the portion of the ride that was recorded offering an explanation for the lost distance in the description box. Your Strava account must be opened to accept 3RVS members to follow you without asking for a request. To join the 3RVS September Touring Challenge, go to www.strava.com/clubs/3rvs and sign up. The Strava 3RVS September Touring Challenge page is a closed group for club members only. After you apply to join the challenge your 3RVS membership will be verified. Once verified your place on the roster will be approved.
If you were a 3RVS member last year and joined the 3RVS September Touring Challenge you are likely already pre-registered for this year's challenge provided you are still a 3RVS member. If you are unsure if you are signed up go to your Strava Profile, look under Clubs for the Three Rivers Velo Sport September Touring Challenge logo. If it is on your Profile you are registered. Non-3RVS members may not participate in this challenge and have been removed from the group page. Non-members may join 3RVS then sign up for the challenge. Only kilometers ridden after joining 3RVS will be counted in the challenge. In addition to the awards mentioned above, podium awards will be presented to the top 3 female and male finishers. To view the daily kilometer leaderboard go to: www.americanclassicgroup.com/3rvs/3rvschallenge.htm it will be activated Thursday, September 1, 2022, about 8:30 PM. The Leaderboard page will be updated each day about 8:30 PM. If you do not see your miles recorded on a particular day, you likely updated your ride after, or your information did not migrate to the September Touring Challenge page by the cutoff time. Not to worry your miles will be picked up the following day with the exception of the final day, September 30. If you visit the Leaderboard page daily please click the refresh button each visit to ensure you are viewing the most recent update.
Your weekly distances must be posted on your Strava page at least once per week, but no later than 11:59 PM., each Sunday. Questions may be directed to Touring Director Scott Tomsits, via email at: touring@3rvs.com, or Challenge Administrator Steve Pequignot at: spequignot@aol.com. Distance entries will conclude at 11:59 PM., September 30, 2022. Results will be finalized and posted October 1, 2022. Please be aware of our privacy setting requirements during the challenge. All members must have their Profile Page, Activities View, Group Activities and Flyby set to Everyone. All podium finishers MUST have all rides open for review during the challenge.
Any ride(s) not open for review will be deducted from monthly distance totals before the results become final October 1. Members who do not have these settings in place may also lose the mileage for distance awards.
To check/set your view settings open your Strava account, click on the second from right icon (your photo if you use one) along the top bar, select Settings on the drop down menu, select Privacy Controls in the left column, select Everyone in the Profile Page, Activities, Group Activities, and Flyby settings.
Using these settings everyone can view each of your rides during the challenge. After October 1, 2022 you may change your settings as you see fit.
Daily rides must be entered to Strava and migrated to the September Touring Challenge by 8:30 PM to be included in the daily update. Keep in mind, when Strava has heavy traffic it sometimes takes up to 30 minutes for a ride to migrate from your page to the club's September Touring Challenge page.
If your ride is not included in a daily update it means that ride has not migrated to the club page by the time of the update (usually about 8:30 PM). That ride will be picked up during the following daily update except for Sundays. All weekly Strava mileage must be posted and migrated to the club's Strava page no later than 11:59 PM each Sunday. After that time all prior weekly mileage is locked.
To view archived results of all September Touring Challenges Look here.
Return to the September Touring Challenge Home Page
To obtain the most recent update click Refresh on your browser.

Official 3RVS 2022 September Touring Challenge Leaderboard
Three Rivers Velo Sport September Touring Challenge
Final Results
10/1/2022
Day
30 of 30
3RVS members signed up for challenge to ride, 500, 750, 1000, 1610 kilometers in September
Total
Total
Award
3RVS
Place
Name:
Kilometers
Miles
Level
Member
1
Kevin Crews
3,384.77
2,103.2
1,610
yes
2
Steve Pequignot
3,035.22
1,886.0
1,610
yes
3
Henry Swinty
2,628.38
1,633.2
1,610
yes
4
Valerie Litznerski
2,205.28
1,370.3
1,610
yes
5
Clinton Allen
2,110.01
1,311.1
1,610
yes
6
Mike Miller
1,879.07
1,167.6
1,610
yes
7
Marty Smolinski
1,792.49
1,113.8
1,610
yes
8
Patrick Stelte
1,764.81
1,096.6
1,610
yes
9
Bill Meyer
1,726.02
1,072.5
1,610
yes
10
Rick Bokern
1,717.81
1,067.4
1,610
yes
11
Russ Stephens
1,705.26
1,059.6
1,610
yes
12
Elana Merritt
1,612.24
1,001.8
1,610
yes
13
Joe Bartels
1,377.44
855.9
1,000
yes
14
John Rodino
1,302.28
809.2
1,000
yes
15
Hugh Smith
1,299.06
807.2
1,000
yes
16
Ramon Vasquez
1,272.67
790.8
1,000
yes
17
Kelly Barnes
1,232.76
766.0
1,000
yes
18
Todd Andersen
1,211.51
752.8
1,000
yes
19
Denise Snyder
1,082.61
672.7
1,000
yes
20
Jim Snyder
1,082.61
672.7
1,000
yes
21
Scott McCauley
1,073.43
667.0
1,000
yes
22
Steve McDonald
1,004.55
624.2
1,000
yes
23
Tom Loucks
1,004.39
624.1
1,000
yes
24
Michael Toole
1,002.94
623.2
1,000
yes
25
Carolyn Marie
969.79
602.6
750
yes
26
Jason Yager
892.54
554.6
750
yes
27
Adrienne Maurer
830.42
516.0
750
yes
28
Susan Zuber
823.66
511.8
750
yes
29
Bruce Fisher
811.91
504.5
750
yes
30
Rex Connelly
787.13
489.1
750
yes
31
Sean Martin
781.18
485.4
750
yes
32
Graham Wedeven
772.16
479.8
750
yes
33
Steve Edmiston
762.99
474.1
750
yes
34
Cody Benham
762.67
473.9
750
yes
35
Don Cahill
756.23
469.9
750
yes
36
James White
753.01
467.9
750
yes
37
Dave Shaw
656.13
407.7
500
yes
38
Tim Johnston
640.52
398.0
500
yes
39
Keith Pulfer
639.88
397.6
500
yes
40
Bill Crowley
621.69
386.3
500
yes
41
Mark Witmer
609.14
378.5
500
yes
42
Helen Best
586.28
364.3
500
yes
43
Krista Stockman
575.02
357.3
500
yes
44
K. Lohm
545.89
339.2
500
yes
45
Kylie Eicholtz
538.65
334.7
500
yes
46
Dave Anderson
510.81
317.4
500
yes
47
Jude Serrani
509.52
316.6
500
yes
48
Jason Eicholtz
506.14
314.5
500
yes
49
Chris Carter
501.31
311.5
500
yes
50
Bernie Lohmuller
497.29
309.0
yes
51
Kurt Whited
489.88
304.4
yes
52
Phil Snider
447.40
278.0
yes
53
Ian Sheldon
438.87
272.7
yes
54
Brenda Wiley
432.43
268.7
yes
55
Brad Smith
367.41
228.3
yes
56
George Harris
298.53
185.5
yes
57
Brian Meyer
286.30
177.9
yes
58
Dave Dawkins
265.22
164.8
yes
59
David Hathaway
261.68
162.6
yes
60
Ryan Epple
258.46
160.6
yes
61
Pam Fennell
244.94
152.2
yes
62
Nancy Lichtensteiger
244.78
152.1
yes
63
Dan Stockman
234.80
145.9
yes
64
Ed Lines
229.81
142.8
yes
65
Marvin Vastbinder
217.74
135.3
yes
66
Scott Tomsits
208.09
129.3
yes
67
Fergie Meek
196.98
122.4
yes
68
Jennifer Altherr
182.02
113.1
yes
69
Vincent White
172.36
107.1
yes
70
Rosy Saylor
170.11
105.7
yes
71
Ron Herman
163.99
101.9
yes
72
Ann Linson
162.06
100.7
yes
73
Jeannine Mettler
144.36
89.7
yes
74
Aaron Lilley
124.89
77.6
yes
75
Jeff Walker
119.09
74.0
yes
76
Jon Vucich
116.52
72.4
yes
77
Andrea Epple
107.67
66.9
yes
78
Victoria Kruse
93.50
58.1
yes
79
Jay Farlow
93.34
58.0
yes
80
Patrick Cole
81.11
50.4
yes
81
Matt Sprunger
62.28
38.7
yes
82
Steve Knight
62.12
38.6
yes
83
Charlie Copeland
58.90
36.6
yes
84
Amy Copeland
56.65
35.2
yes
85
Jim Anderson
38.79
24.1
yes
86
Ryan Stafford
18.99
11.8
yes
87
Trina Vian
12.39
7.7
yes
88
John Drebenstedt
12.07
7.5
yes
89
Shane Powell
12.07
7.5
yes
This challenge is for 3RVS members. Non-members may join 3RVS then enter the challenge.
Only miles ridden during active membership will be counted during the challenge.
Ladies' Podium Leaders:
Kilometers
1
Valerie Litznerski
2,205
2
Elana Merritt
1,612
2
Kelly Barnes
1,232
Men's Podium Leaders:
1
Kevin Crews
3,384
2
Steve Pequignot
3,035
3
Henry Swinty
2,628
total kilometers
64,338.19
avg km per rider
730.98